15 Must-Visit Restaurants in Spain
I'll begin by saying it was VERY hard to narrow down this list as almost every restaurant we ate at in Spain had its own merits. But, these 15 restaurants pulled away from the pack and were some of our favorite spots in Barcelona, Madrid and San Sebastian.
Cerveceria Catalana: Barcelona
We absolutely loved this tapas bar for it's amazing food, mix of tourists and locals and friendly bar staff. If you visit on a weekend, allow yourself enough time for what might be an hour wait for either a table or a seat at the bar. The bottles of wine are cheap and the tapas some of the best we had on our whole trip. We highly suggest for the full experience you try and hover to get a spot at the bar as the bartenders are very friendly and helpful, plus you'll get a full view of all the tapas. Don't miss out on the jamon y queso croissant sandwich, the smoked salmon with dill crème fraiche, the pulpo (octopus) the iberico jamon, and the tortilla de potata.
Bo De B: Barcelona
I already waxed poetic about this place in my post on Barcelona, but I cannot rave enough about these amazing bocadillos (sandwiches). There will likely be a line, but if you go at an off-hour you'll have a short wait and we suggest you go with one other person so you can order different sandwiches and try both. We ended up going with a beef and chicken, both marinated in some tasty spices, and topped them with lettuce, feta, onion, tomato, picked peppers, cucumber, and all three of their amazing sauces. I can't quite tell you what they were, but I can tell you that they are worth it. Just do all three! The bread is strong enough to hold up to all the meat and toppings, and the sauces mix in for the perfect mind-blowing combination of flavor.
Croque and Roll: Barcelona
We happened upon this little croquetteria on our way to explore the Gracia neighborhood after our walking tour. Each adorable little croquette came out of the fryer with a perfectly crispy exterior and a warm and gooey interior. The interiors were totally blended, so if you are expecting a croquette with more substantial chunks of meat, Croque and Roll might not be your place. We tried several different flavors including jamon y queso, calamari in ink (my favorite), a chicken parmesan flavor, and a few others I can't quite remember. It was the perfect lunch destination as it wasn't too filling, the price was right and the filling combinations were some of the best variety we saw in Spain.
Quimet y Quimet: Barcelona
I discovered this little tapas bar on a list of Anthony Bourdain's favorite restaurants in the world. We've tried several of Anthony's favorites from Vietnam to Thailand and knew that he wasn't about to steer us wrong. What we weren't expecting though, was to experience one of the the best meals on our whole trip. There were a few one-off dishes that took the cake while we were in San Sebastian, but nothing compared to the entire meal experience we had at Quimet y Quimet. First of all, it's a tiny hole-in-the-wall place, walls are completely covered with bottles of wine, two tables only to stand around and a small bar with a few available seats.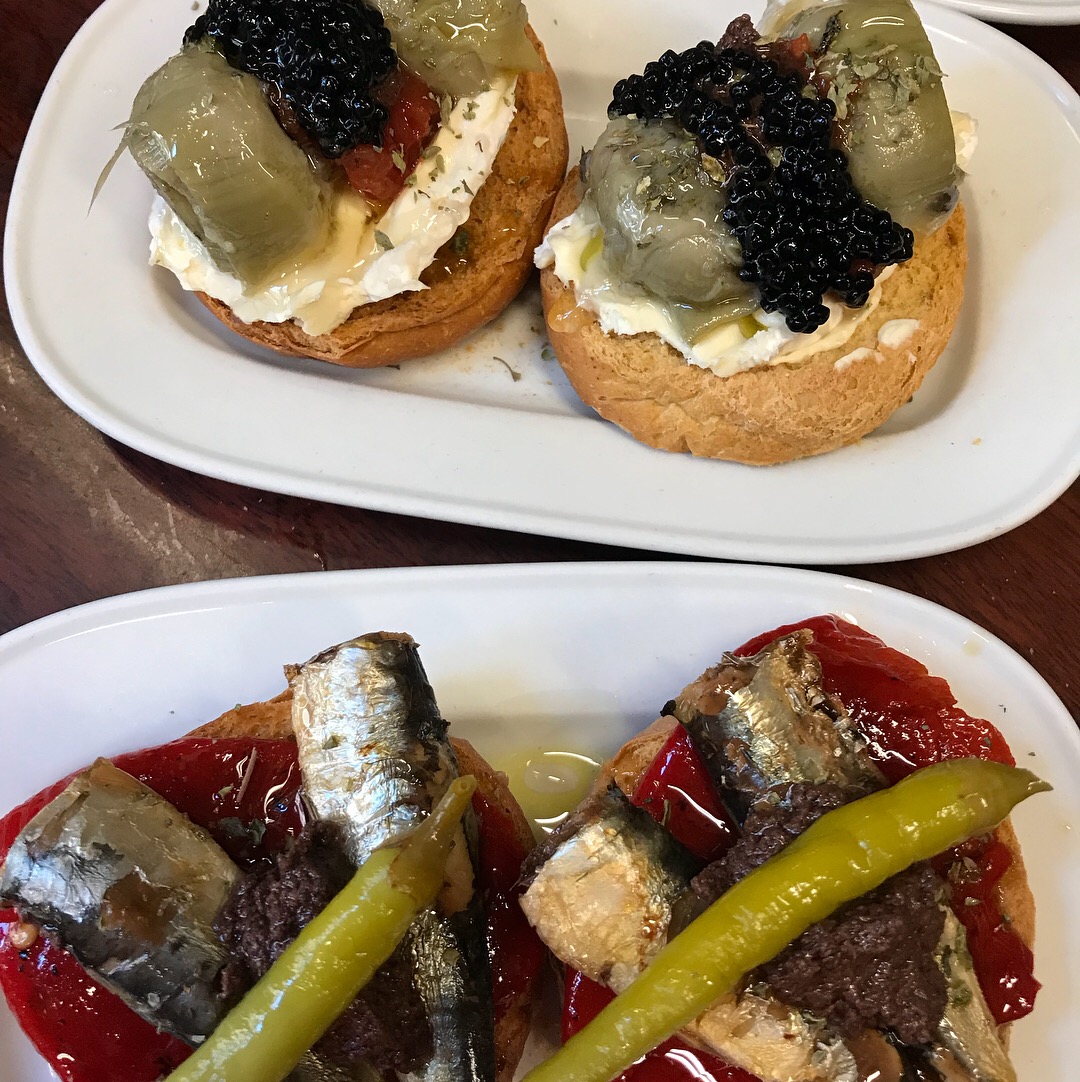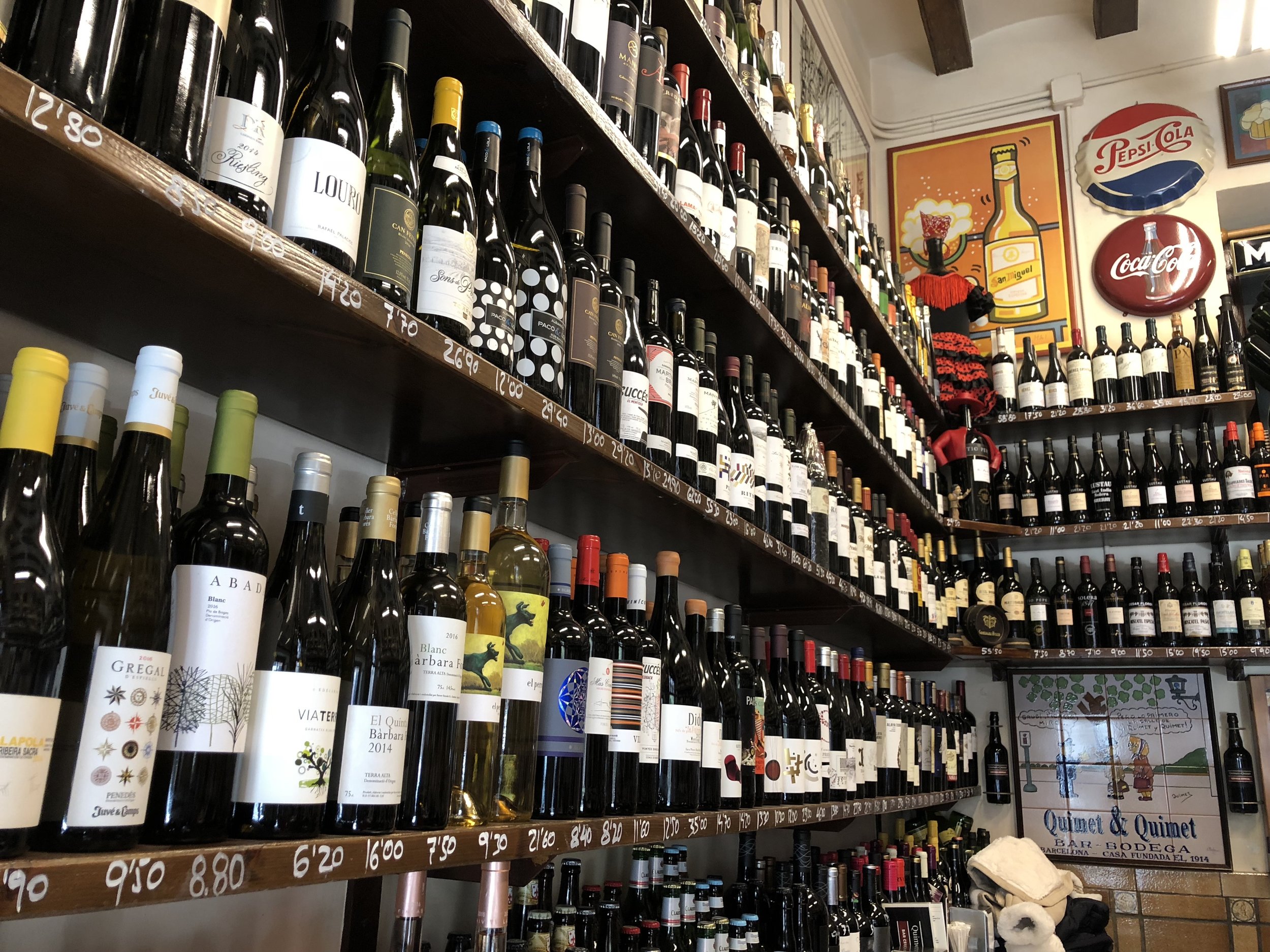 We tried several dishes served on large toasted chunks of bread layered with meats, cheese, fish, and sauces. The fish was so fresh and yet the portions were plentiful and even better, then shy away from topping the dishes with caviar. My favorite might have been a smoked salmon on top of a whipped yogurt and topped with a drizzle of truffle honey and balsamic vinegar. I was also a fan of a dish with salty sardines paired with a bright and acidic apricots. Jeremy loved a toast topped with thick and creamy brie cheese, marinated artichokes and roasted red peppers, caviar, herbs and drizzled with olive oil. It was a perfect place to post up for lunch and enjoy a glass of Cava and Vermouth. This is one place you don't want to miss in Barcelona!
Juana La Loca: Madrid
One of Jeremy's coworkers who had lived in Madrid recommended this place as one of her favorites and for having the best tortilla de potata. It is located in the La Latina neighborhood at the end of Calle Cava Baja, which became one of our favorite dinner districts to explore. While Juana La Loca does have some limited bar seating, it has a lot of sit-down tables as well. It reminded me more of a typical restaurant in the U.S., but the food and scene was clearly Spanish. If you arrive in Spain and aren't ready to jump head first into the whole bustling and bumping tapas bar scene, this would be an excellent restaurant to start. As promised, the tortilla de potata was indeed the best one I had in Spain. The outside had the typical firm exterior, but the inside oozed with a creamy caramelized onion, egg and potato mixture that coated your mouth in the most amazing texture and flavor. It was so good that after originally ordering just one to share, we had to order a second one. My other favorite dish here was their homemade "sobrasada", honey, fried egg & crystal bread. Crystal bread is like a more holy French bread with a crispy exterior and light and airy interior and a great conduit for toppings.
En Busco Del Tiempo: Madrid
This place near our hotel was consistently busy for all meals of the day and had one of the best breakfast deals we encountered in Spain. Each breakfast came with a massive piece of toast topped with your choice of meat, cheese, butter and jam, egg, tomato, or a combination of the toppings and came with a café con leche. The best part, all options were 3 Euros or less! People, that is a steal! And the options that we did try, sobrasada, ham and cheese, and pan con tomate, were all super fresh and flavorful.
Casa Gonzalez: Madrid
We stumbled upon this little wine and cheese shop just as I was about to get hangry and it couldn't have been a better option to uplift my spirits. We asked the waiter to recommend a Spanish Manchego cheese which we paired with some quince paste that was perfect with some crisp crackers. We also decided to add in a goat cheese spread on toast that was drizzled with honey. Both cheeses were amazing, neither were too stinky or overly creamy (two things I'm not a fan of in my cheese) and they paired perfectly with our Vermouth and glasses of vino tinto (red wine). I was always under the impression that the French had the monopoly on wine and cheese, but Casa Gonzalez certainly debunked that thought from my head.
San Gines: Madrid
This might be one of the most touristy food options in all of Madrid, but you really can't pass it up because churros and hot chocolate are a Spanish must-do. San Gines came recommended by every person we spoke to before visiting Madrid, and we happened upon it on a blustery day and it was the perfect excuse to warm up. The churros and hot chocolate come out quickly but we could tell they were fresh as we saw someone behind the register frying them up and dusting them with a sprinkling of sugar. The hot chocolate was the best I've had since I visited Belgium and Jeremy and I had to manage the tempation to drink it all so we still had something to dunk our churros in.
El Tigre: Madrid
Okay, so this place is more bar than restaurant and the food we had here was mediocre at best but it exemplifies a true old school tapas bar and we had to have it on our list. One of my brother's best friends studied abroad in Madrid and mentioned this spot as a place to go for a cheap beer that also served up huge plates of free tapas with every drink you ordered. The backpackers in us couldn't pass up this deal and the atmosphere was well worth it. At first, we tried to enter and were turned away by a bouncer that kept trying to send us to a different bar down the street. We persisted though that this was the place we wanted to go and eventually just let us in. Upon entering you are greeted by a raucous mix of students, backpackers and locals fighting for a spot at the bar and drinking large cheap beers. We were rewarded with a large plate of croquettes, pan and jamon, stuffed mushrooms, and other fried goodies. If you're not a fan of crowded spaces and want to have a seat to eat your meal, this isn't the place for you. But if you're looking for a fun pre-dinner experience make sure you give El Tigre a visit.
Bar Sport: San Sebastian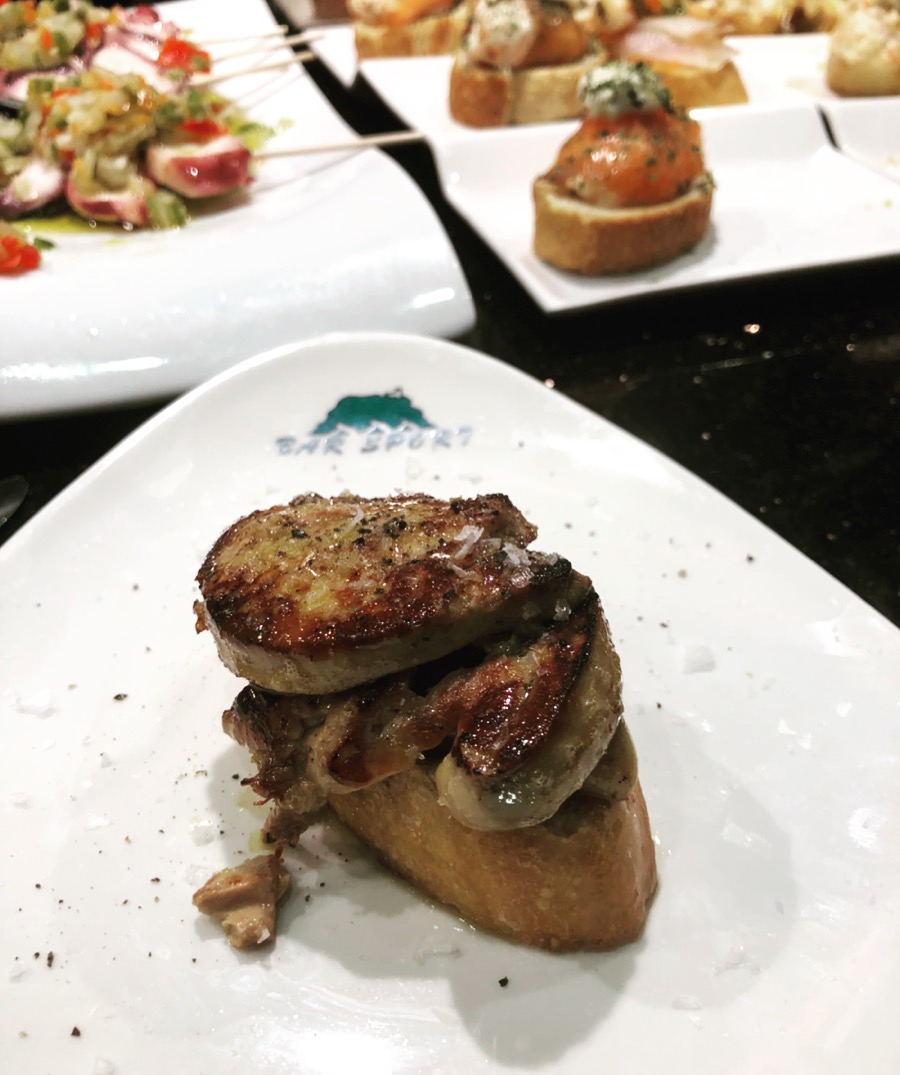 During our time in San Sebastian we visited this pinxtos spot three times in four days! This place was definitely one of our favorites in San Sebastian and had some of the most creative pinxtos that we encountered during our time here. Their countertop was filled with colorful and flavorful dishes and I wish we had the time to try every last one of them. Many people don't know that San Sebastian is on the border of France and Spain and thus a lot of their dishes have a French influence. Almost every pintxo bar offered some type of foie gras and Bar Sport had my favorite in San Sebastian. We also tried a delicious uni cream, a crab filled crepe, an egg, sausage and eggplant dish, and the cheesecake. We discovered that San Sebastian has an obsession with cheesecake and they do it well! Whatever you do, don't miss visiting Bar Sport at least once during your visit!
La Cuchara: San Sebastian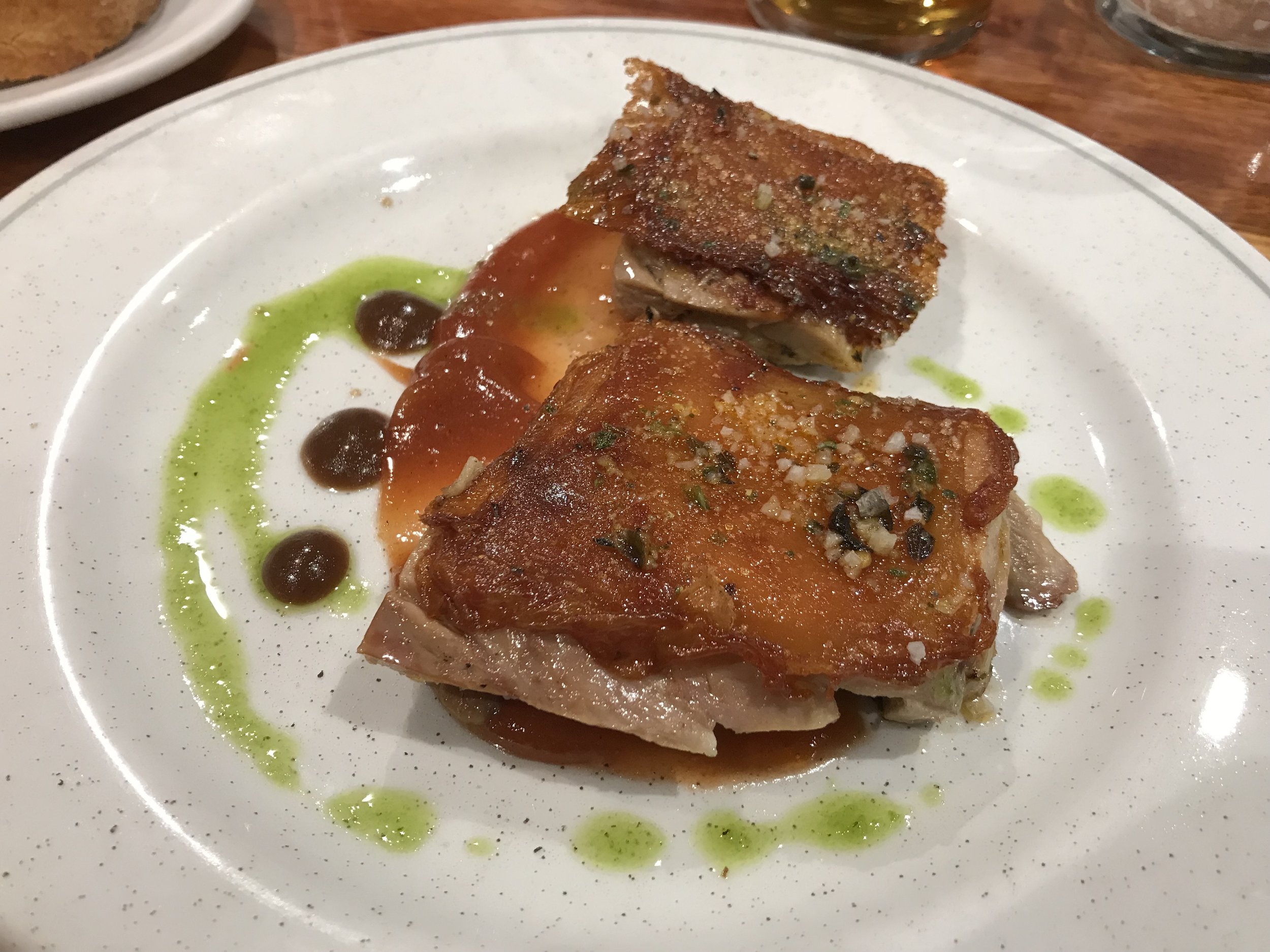 If there is one thing that you try on this menu get the slow-roasted suckling pig with membrillo! The top is seared and crackling and the meat is loaded with juiciness. The sweet membrillo (like jam) cuts through the natural fattiness of the meat and adds a little bit of sweetness and acid to make this the most perfect dish. Even after visiting a Michelin Star restaurant, Jeremy told me that this dish was the best thing he ate in Spain. This is also a place we went back to during our time in San Sebastian in order to try several other dishes including some cod prepared two different ways (roasted jowels and sautéed) that were extremely fresh and well-balanced. On our last rainy night in San Sebastian we ended up meeting a bunch of travelers in this bar and had one of my favorite nights exchanging stories.
Bar Zeruko: San Sebastian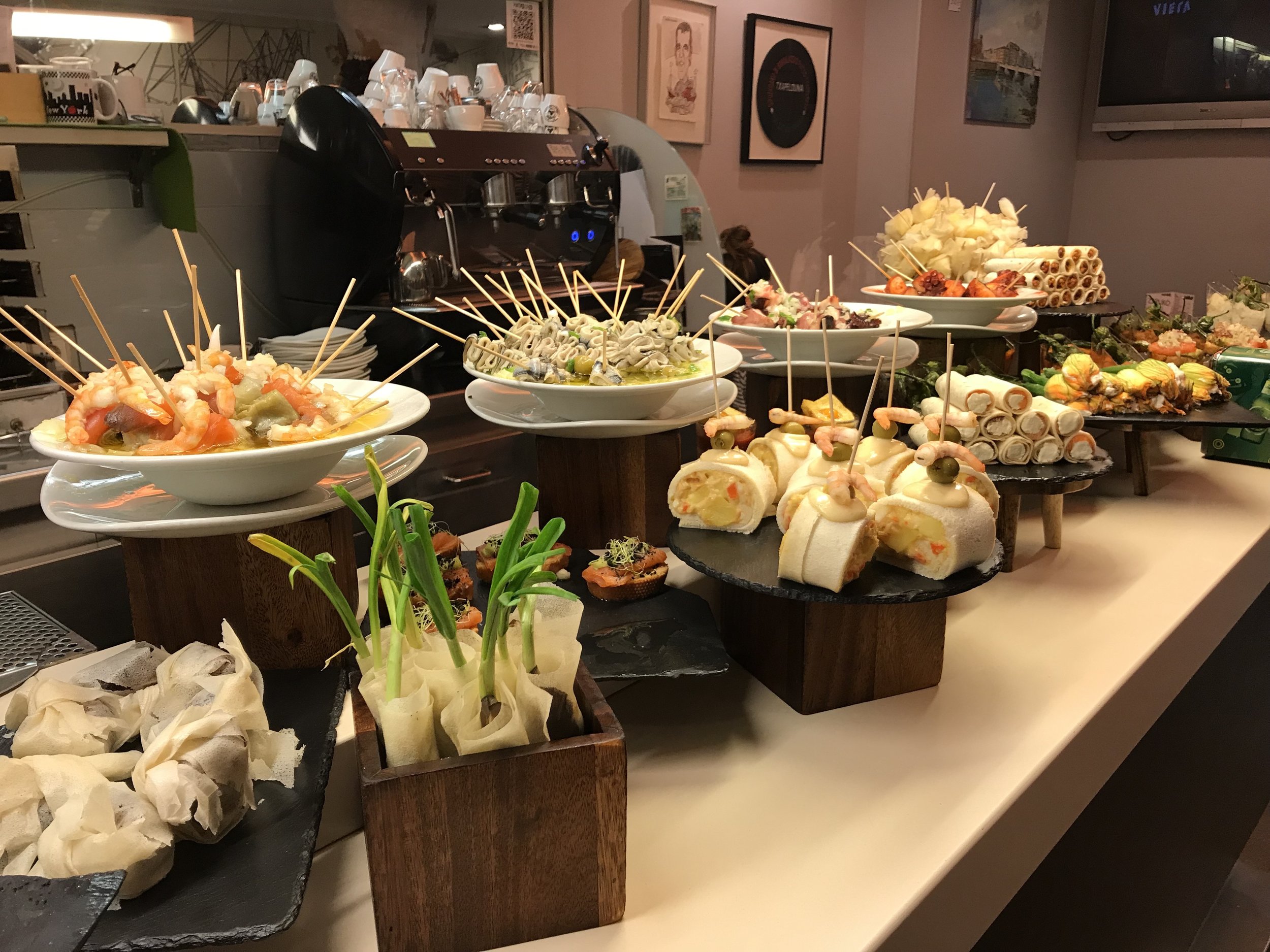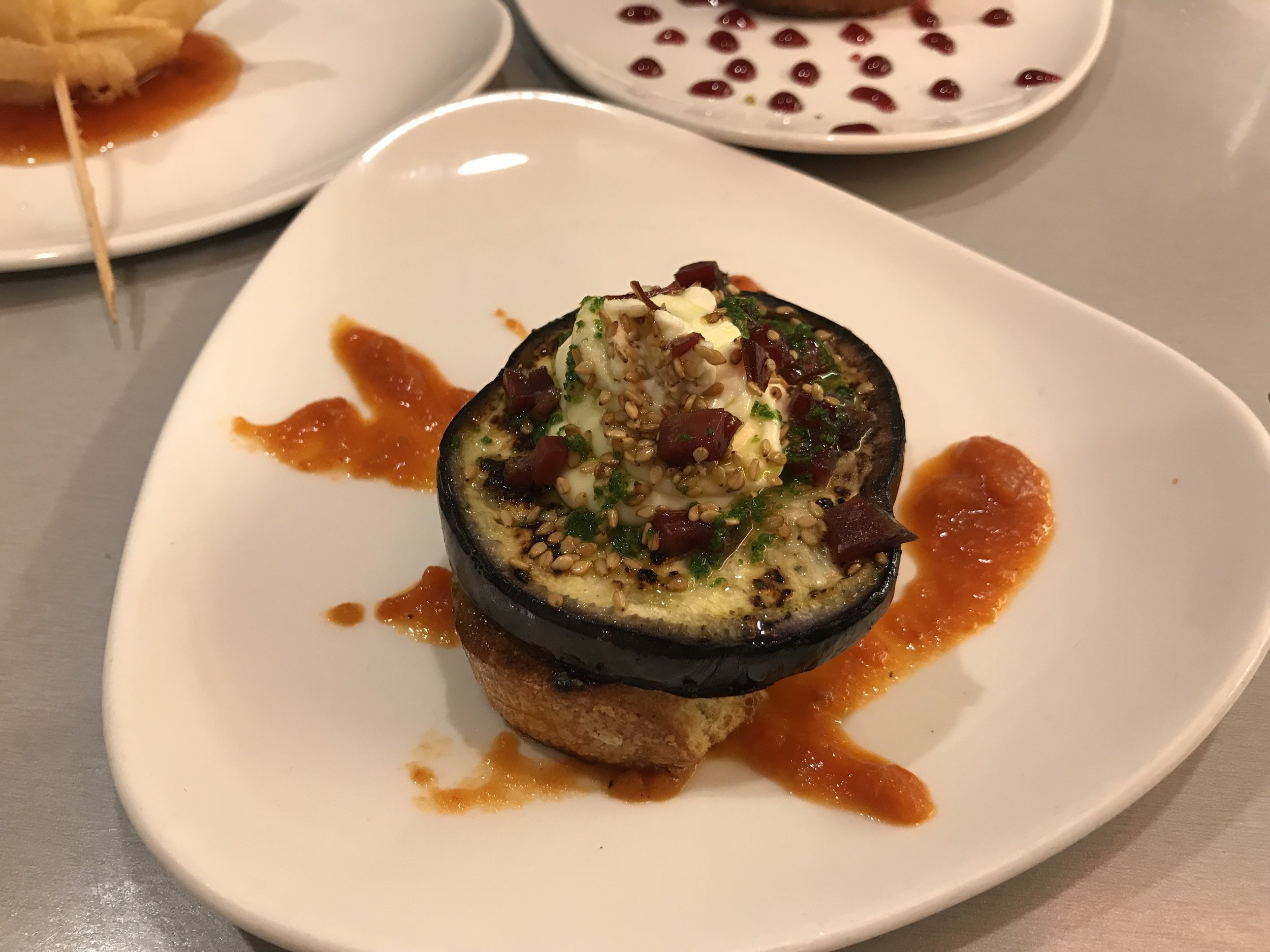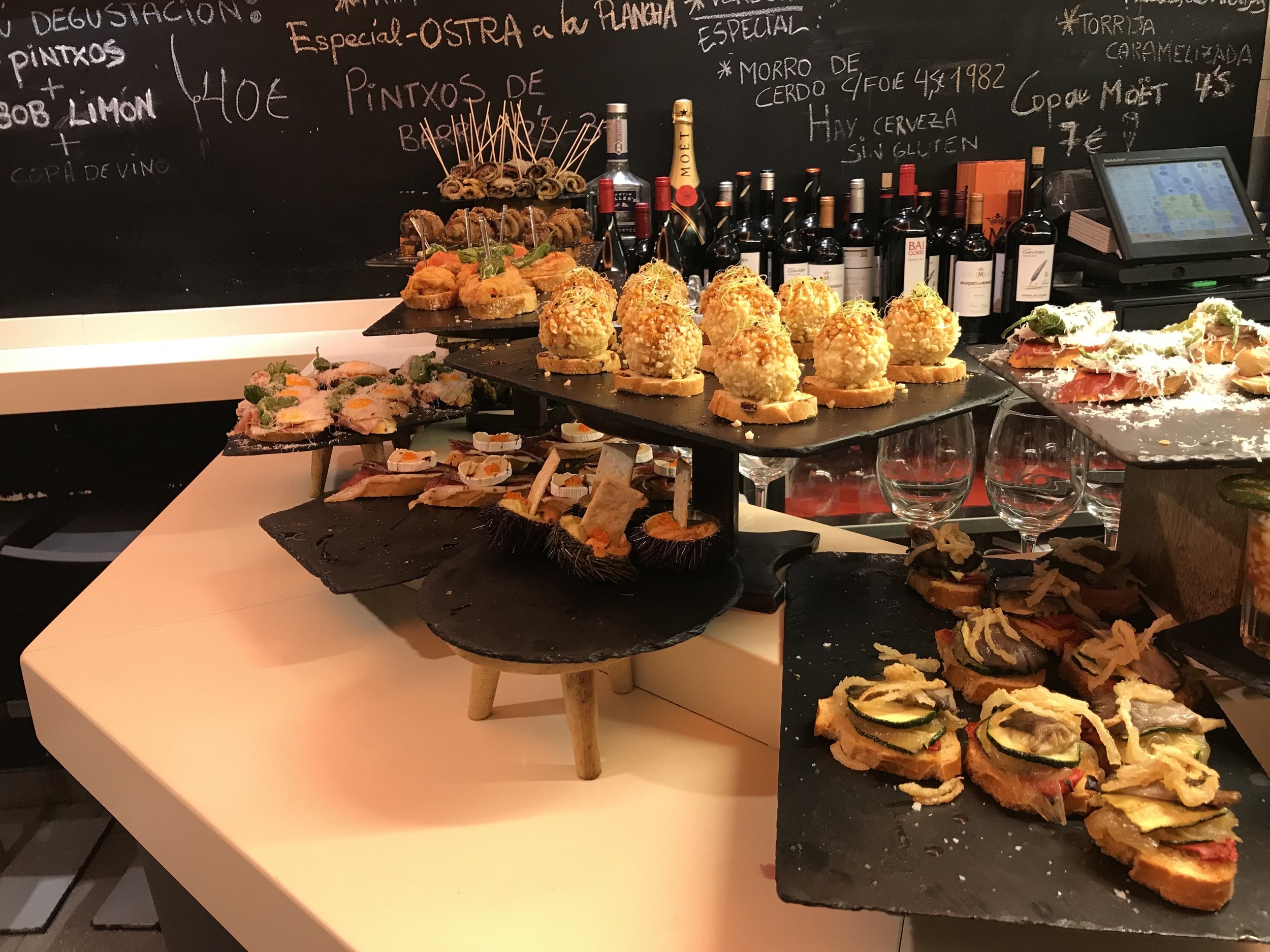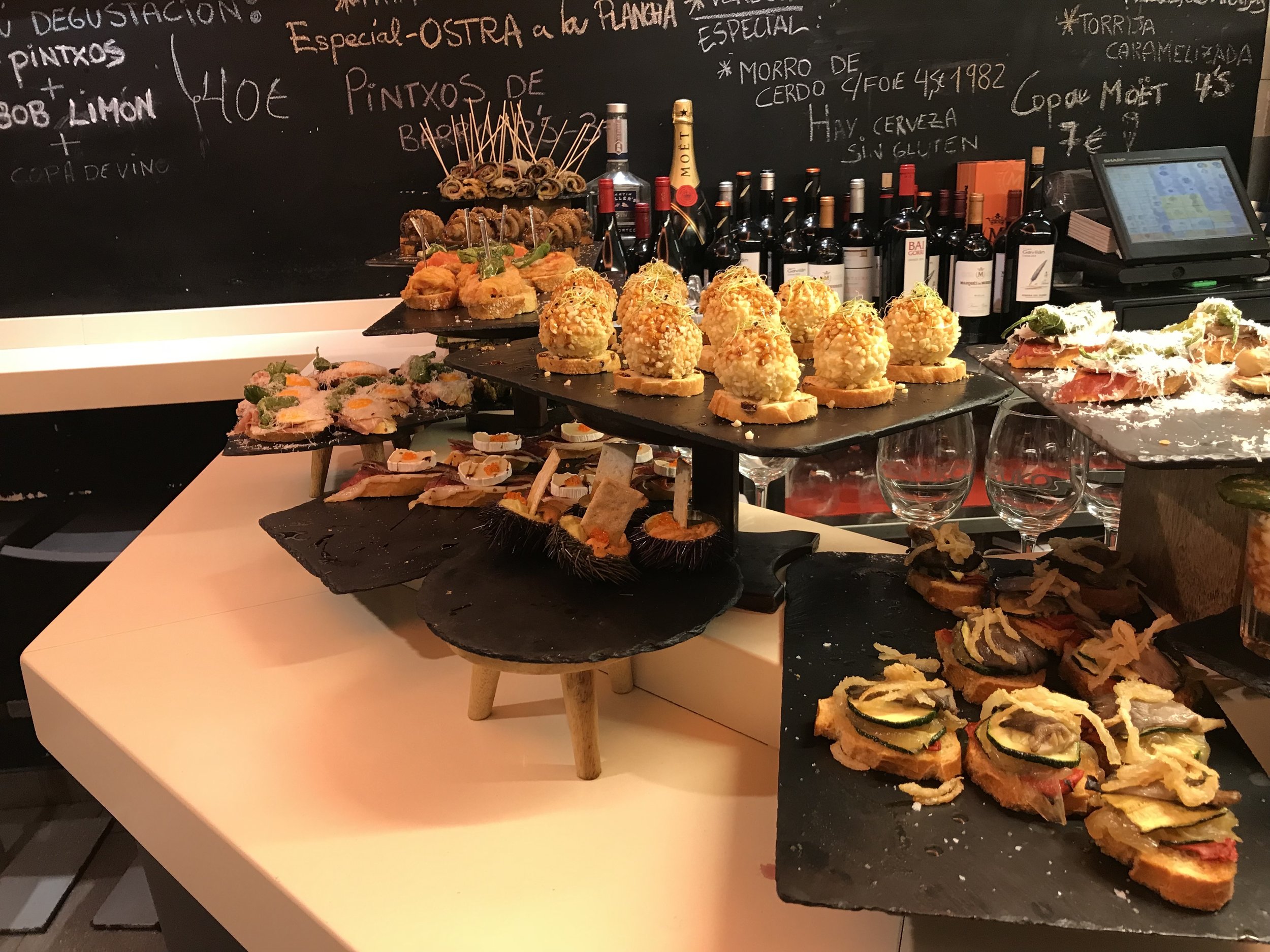 This pinxto spot was extremely creative and one day we ended up going twice, for lunch and dinner! You may be detecting a trend here regarding revisiting spots, but because we were in San Sebastian during their non-tourist season, several pinxtos spots we had on our list were closed as the family owned restaurants were taking well-earned vacations. Some of the items we tried here included puff pastry wrapped cheese in a puddle of jam, morcillo sausage (blood sausage and rice coated in pistachios) on toast, a riff on chicken parmesan topped with quail egg, and a few other items that I can't quite decipher from our photos. Rest assured, everything was top notch.
Kokotxa: San Sebastian
With all the affordable pinxtos options throughout San Sebastian, we decided to choose just one Michelin Star restaurant to splurge on. So much of the food in San Sebastian is Michelin Star quality without the service, so for us it wasn't really worth it to do more than one "special" meal. If you're staying in the old city of San Sebastian, Kokotxa is the best option since you don't have to rent a car or take a cab to get there. All of the food we had was superb, the service was impeccable and a really nice bottle of wine could be had for 40 Euros. We were treated to a seat right by the window and since we chose to do our sitting during lunch, we got to take in all the sights of the locals and beautiful architecture during our great meal. Instead of trying to describe the food, take a look at the photos for a glimpse into our experience.
Homemade bread sticks with house mayo (I could have eaten the mayo/sauce with a spoon…oh wait, I did)
Chili tomato soup with baby prawns on a brioche canapé (so many different flavors and textures in this one)
Foie and mushroom "omelette" (earthy and creamy)
"Farm Jewels" pork belly and ham broth (melt in your mouth good)
Kimchi crunchy crab (one of the most unique looking dishes I've ever had)
Local cod – rigatoni, crab saffron and sea broth (velvety, rich and fresh at the same time, tasted like it just came out of the ocean)
Roasted piece of Ox filet, crunchy ashes and red pepper juice (the perfect cut of meat, super flavorful but not fatty)
Chocolate-apricot, seasonal fruits, smoked whiskey (I seriously don't even like chocolate but I ate this whole dish)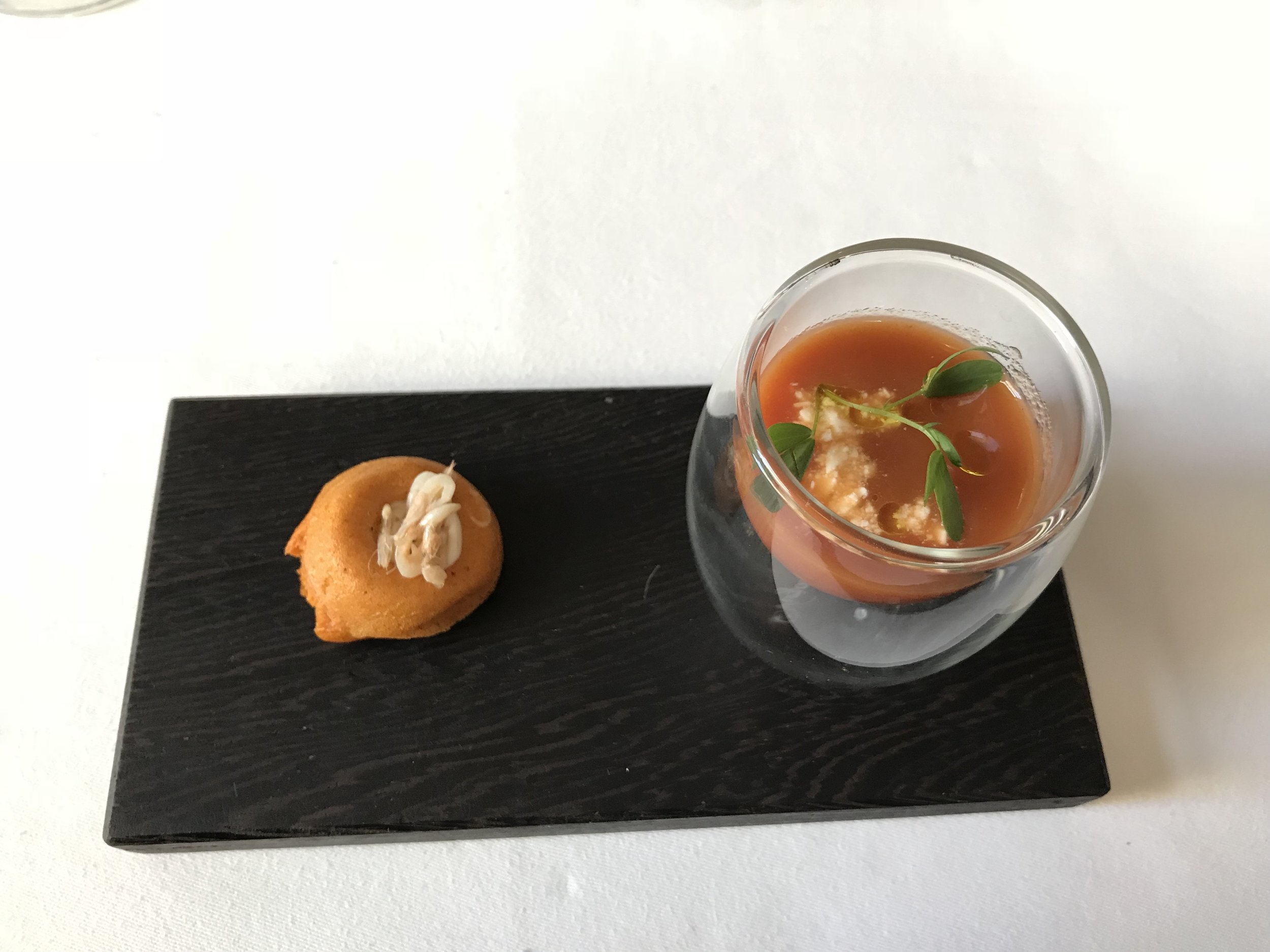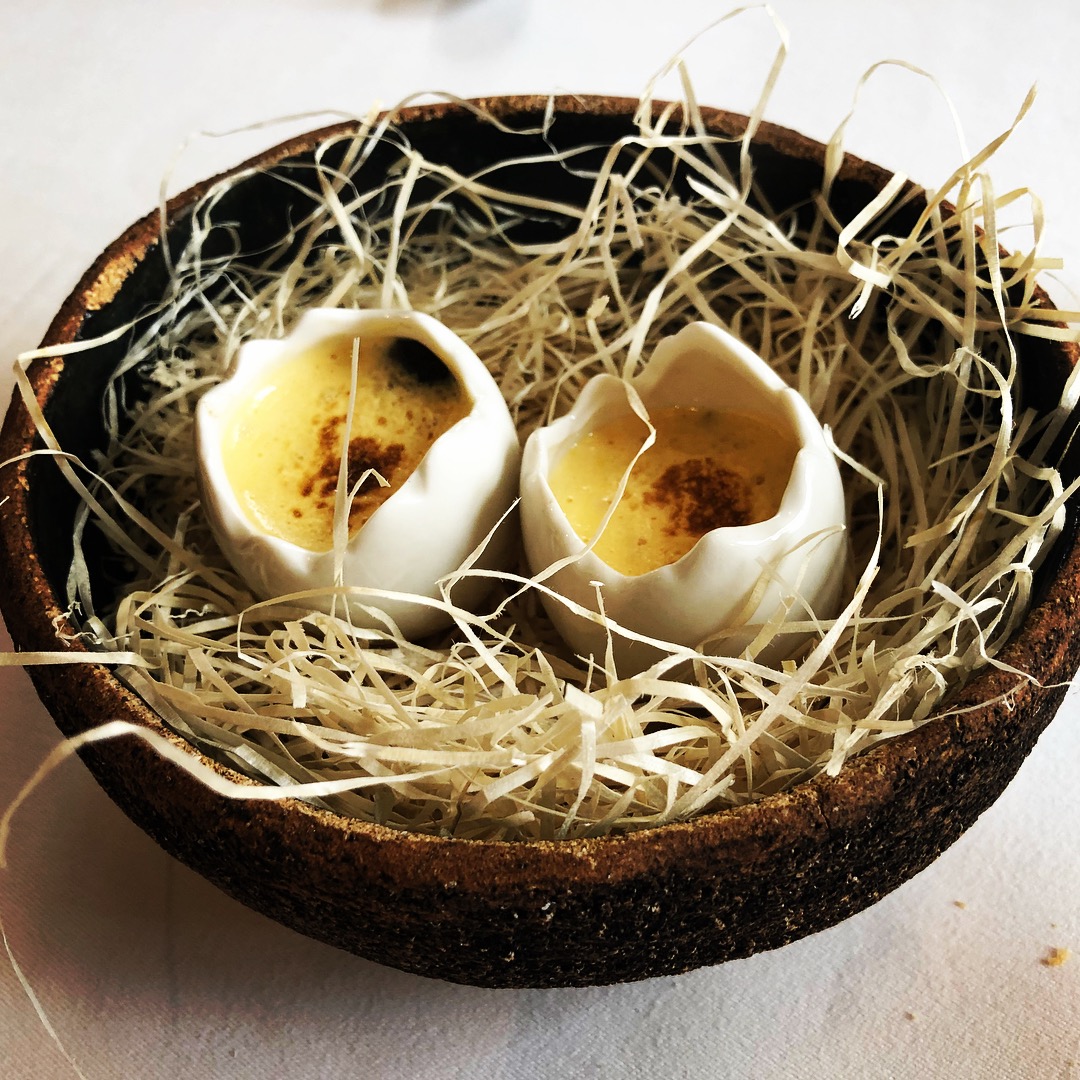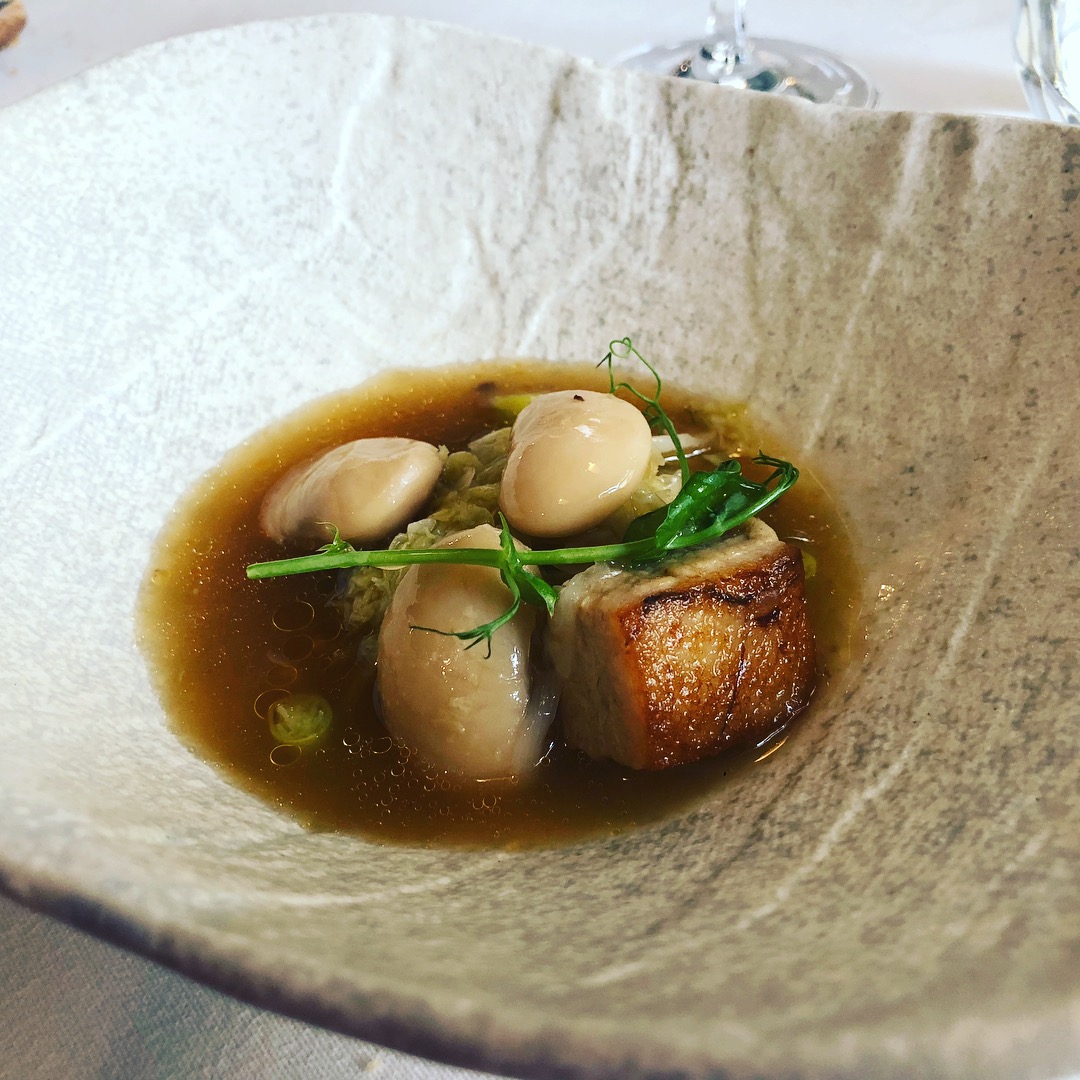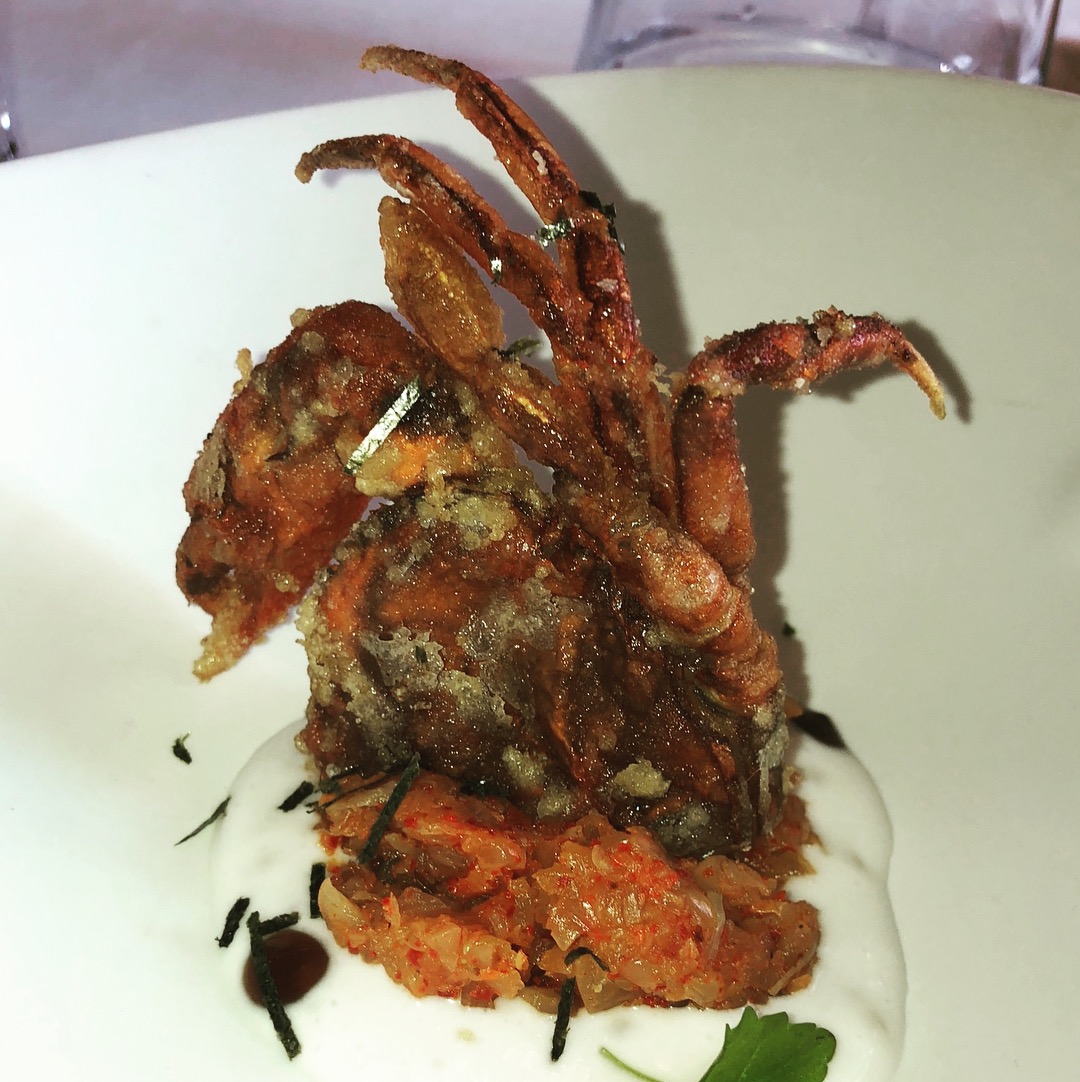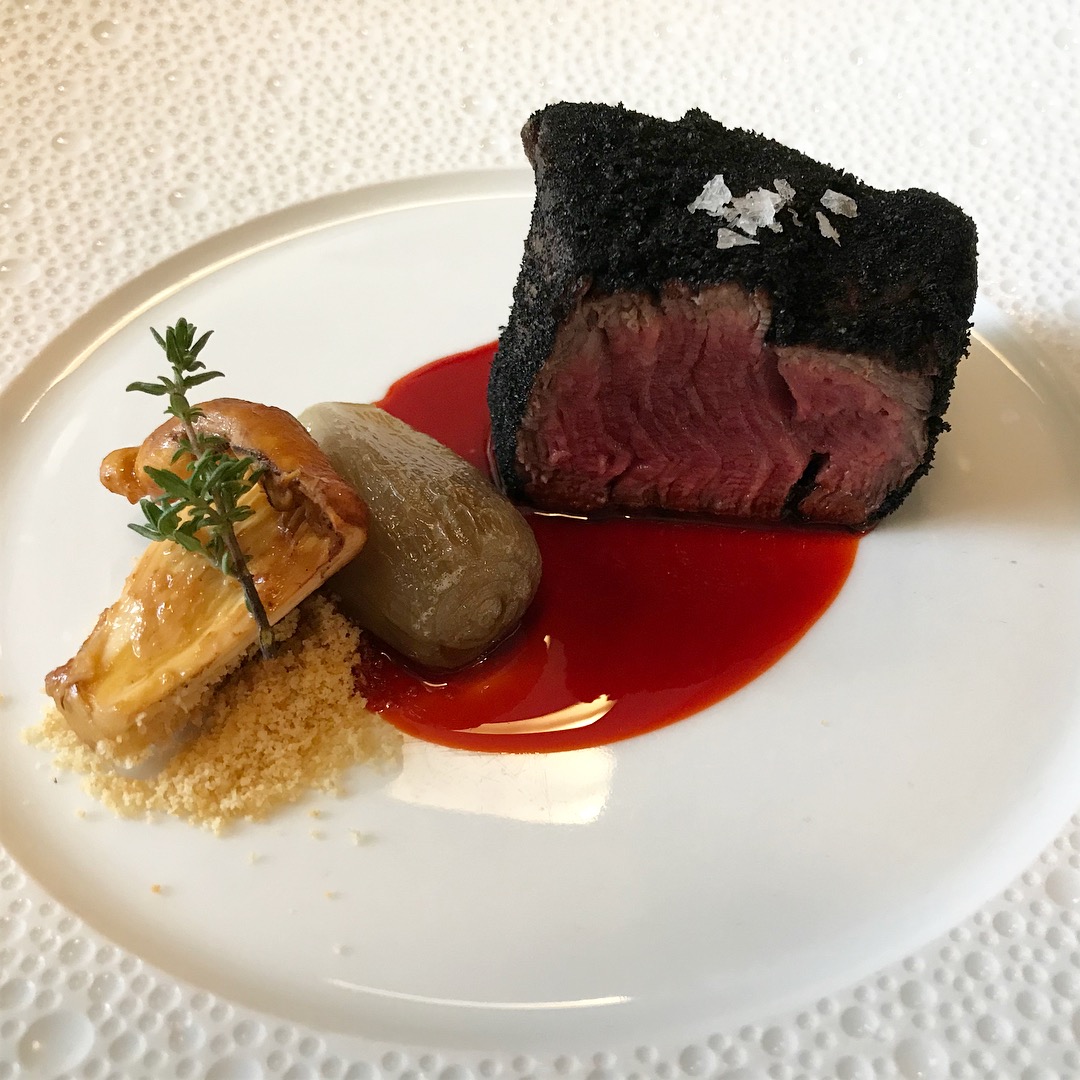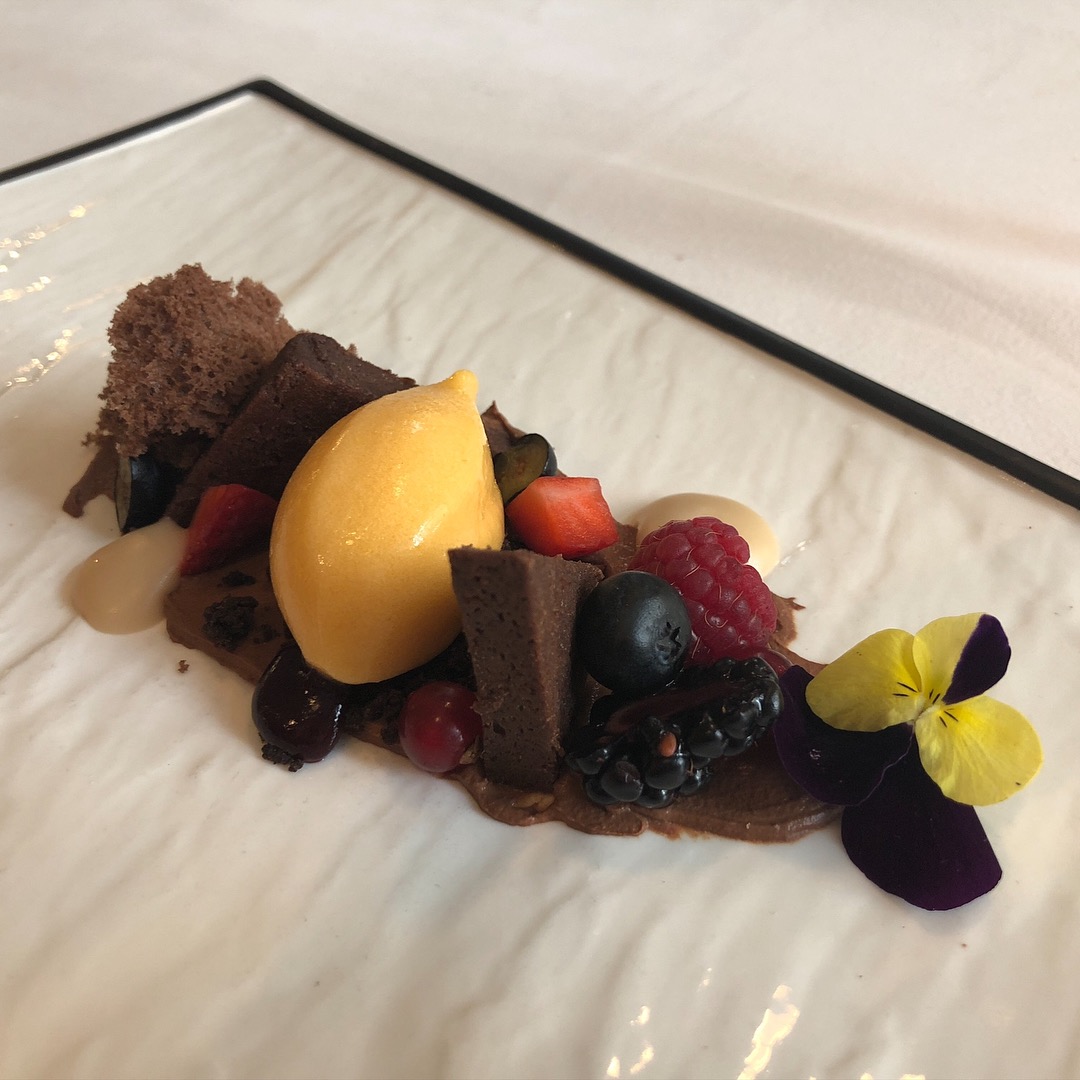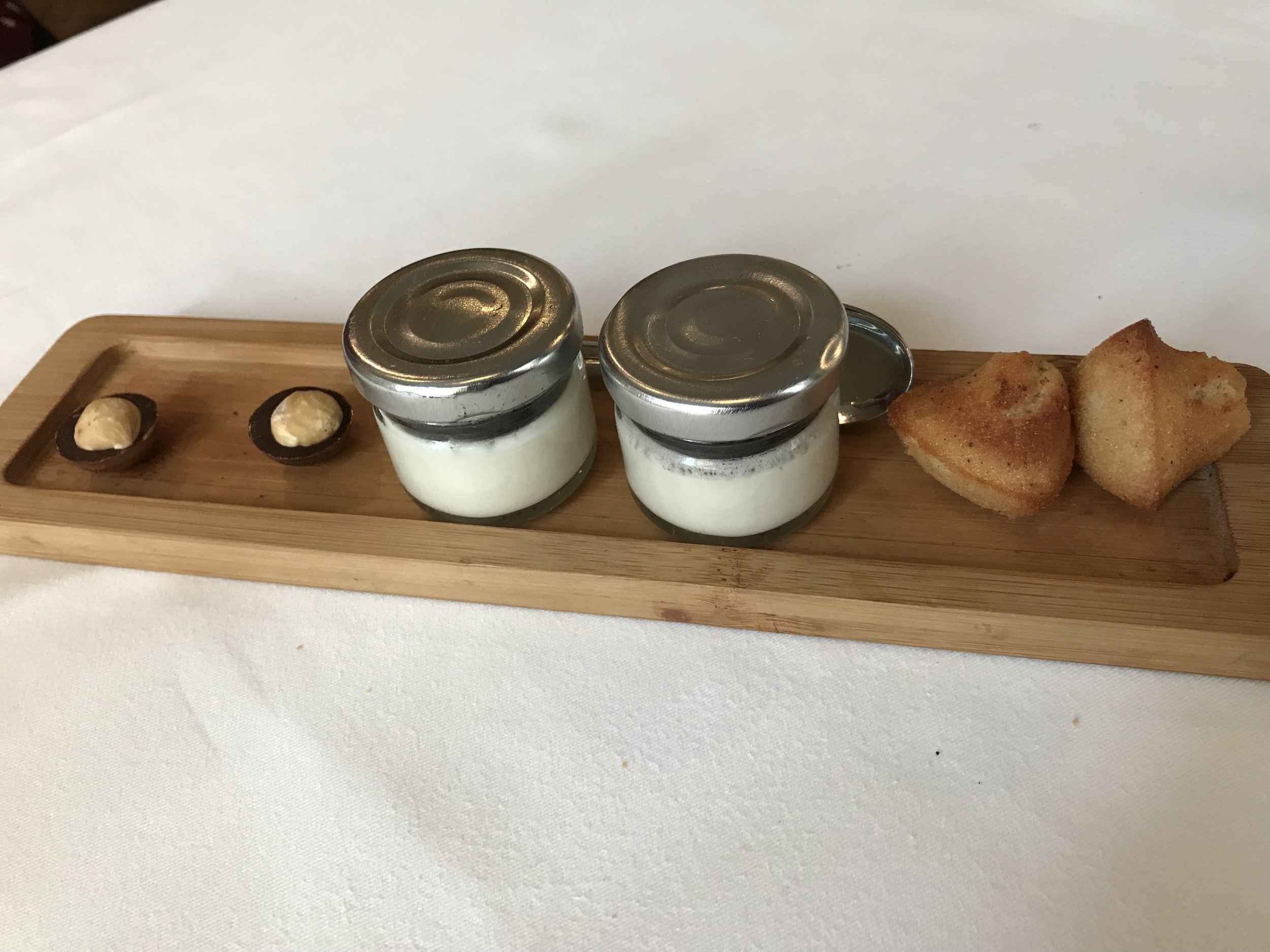 Bar Nestor: San Sebastian
You come here for the tortilla and the tortilla alone. They also supposedly have the biggest and tastiest steak in San Sebastian, but the race to reserve a tortilla slice is something you can't miss out on. They only make two a day, one in the morning and one in the evening. You have to show up at least an hour or two in advance and slip into the closed shop to put your name on the list. Luckily, because it was the off-season we didn't have an issue reserving a slice. It was just as amazing as people had said, creamy, potatoey, and perfectly unctuous.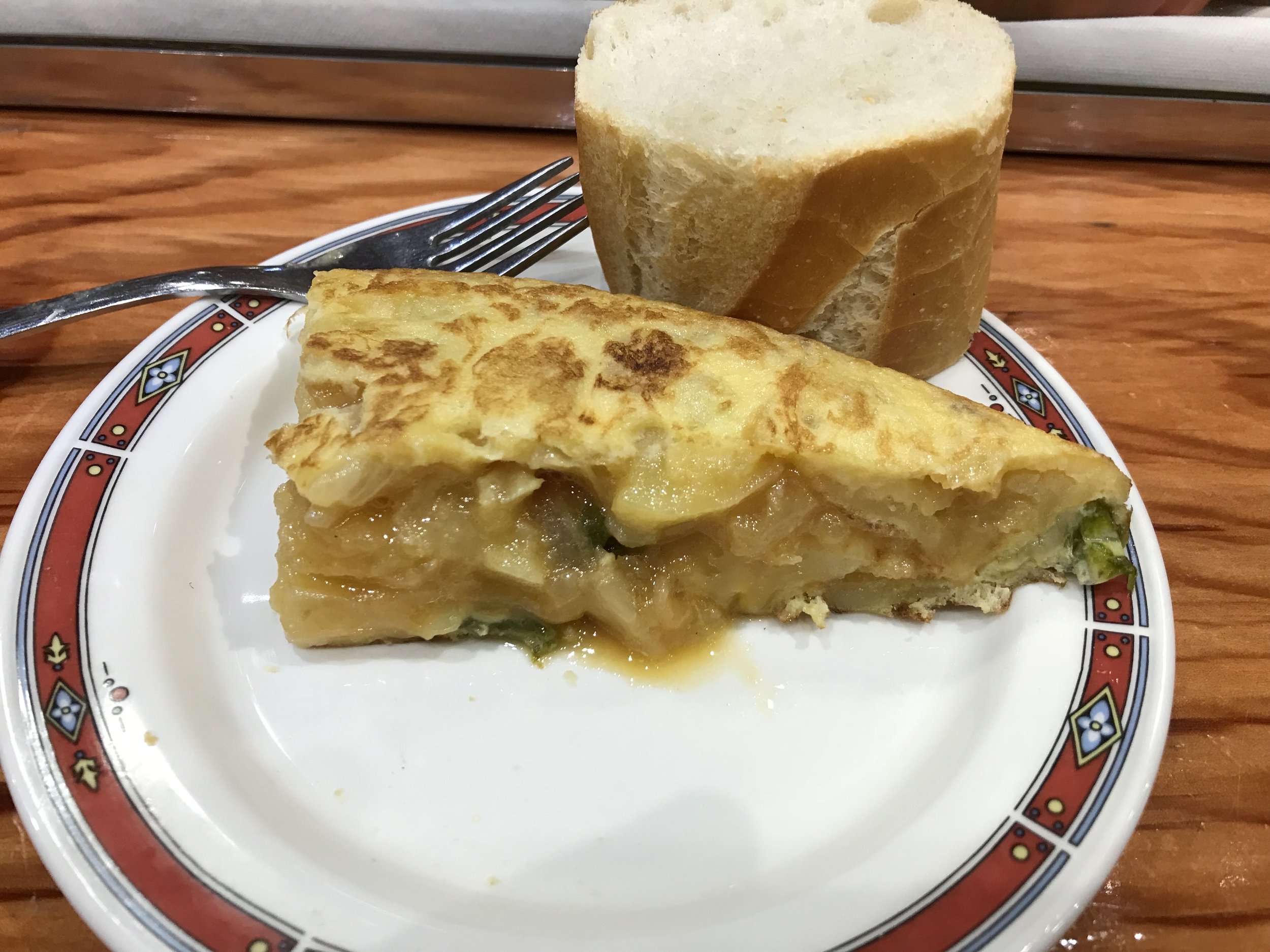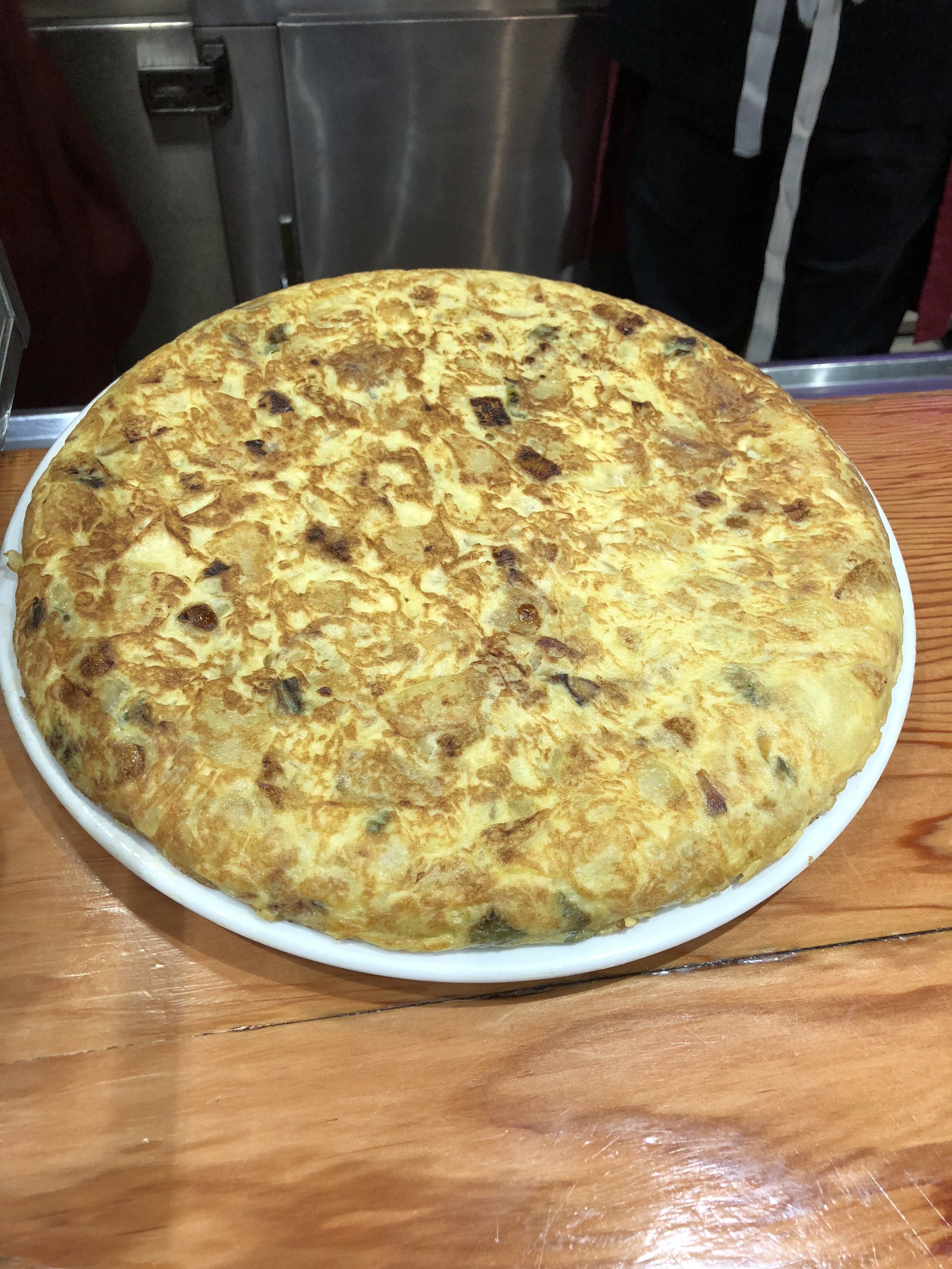 Meson La Amarilla: Burgos
This was a little tapas bar we popped in during our stop-over in Burgos driving from Madrid to San Sebastian. I had to include it on our list because we had the best padron peppers this little standing room only bar. They were wilted and seared at the same time and topped with a generous amount of sea salt that really brought out their grassy flavor. We also tried morcilla Spanish blood sausage for the first time at this place, by accident mind you, and it was one of the best things I ate the whole trip. The blood sausage was stuffed with rice into a green pepper and then battered, deep fried and topped with nuts. I ate my entire thing so fast Jeremy had barely gotten two bites into his and I immediately wanted to order another one!