Summer Family Fun in Lake Geneva
When the weather finally turns in the Midwest and we are able to string together more than three straight days of 75-degree weather, we Chicagoans know that #SummerTimeCHI is right around the corner. This means volleyball at the beach, picnics, street-fests and weekend escapes to neighboring towns. Lake Geneva has always felt like an extension of Chicago since it's only about an hour and half drive, even though it's another state. I have fond memories of going there as a child, stopping at the Brat Stop on the way up, taking boat rides on the lake, checking out the local ice cream shops and dining on cheese curds! 30 something years later I'm excited to share a taste of lake life with my daughter for the first time!
Even though I clearly have no problem incorporating some adventure into my personal travels, preparing for our first mini getaway as a family of three had natural concerns. Where is a good place to stay that will accommodating for a newborn? Are there good food options close by in case she has a minor meltdown? How much stuff should we bring?
Where to Stay:
We had previously stayed at The Ridge for a friend's wedding a couple years back. Remembering the multiple pools, outdoor bar, plus the convenience to downtown Lake Geneva, we decided to head back for a much different type of stay. We were so happy we did as once there, all the staff made us feel so welcome from start to finish.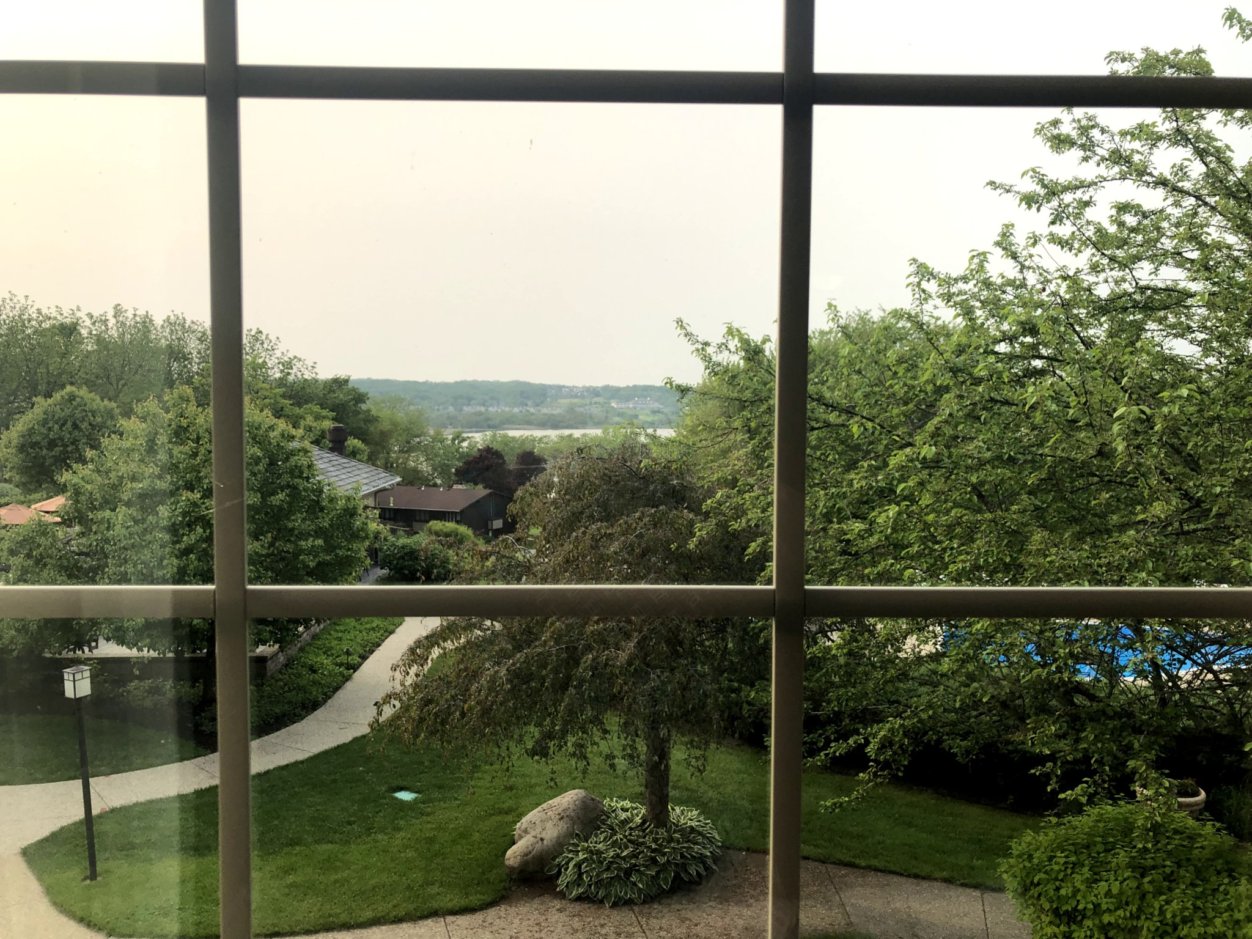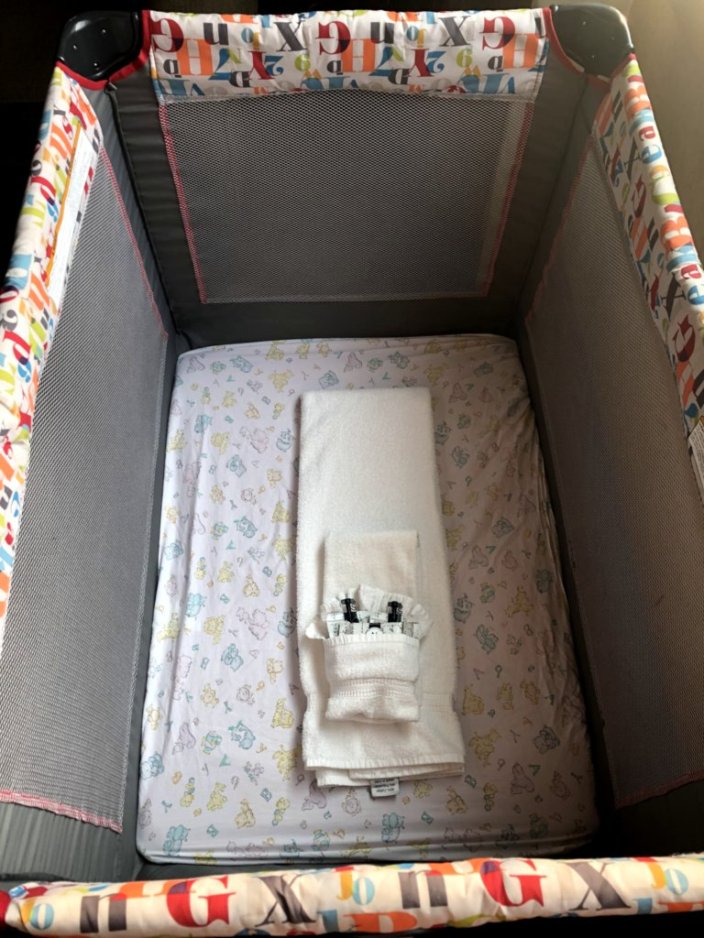 I know I am still new to this mommy thing, but I can tell you if I'm the one schlepping around a bunch of stuff from point A to point B I now notice the little things that make my life easier. From putting our room on the ground floor so we didn't have to lug bags and strollers up and down to having a pack 'n play built and ready to go in our room, we were so appreciative.
What to Eat:
We had heard great things about the hotel restaurant's (Crafted Americana) Friday fish fry, and after a late lunch at the Brat Stop (the tradition continues) eating nearby after our day of travel seemed like the right call. The restaurant was classy and there were many couples there for a nice Friday night dinner. Yet when our little one started fussing not one employee gave us the stink eye but instead our very own waitress offered to walk her around in the stroller so we could enjoy our cocktails and meal. How sweet is that?!? Luckily, she took a quick nap and I can verify the fish fry (and their version of cheese curds) were as good as advertised. One of us choose to have beer cheese soup with our entree while the other opted for a local specialty of potato pancakes. Both were delicious!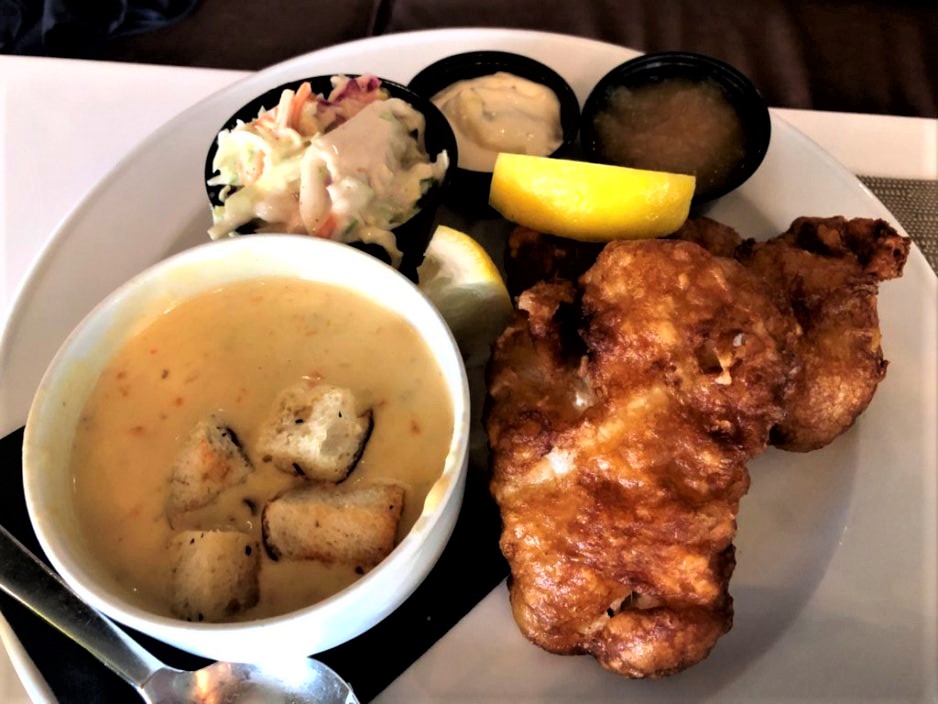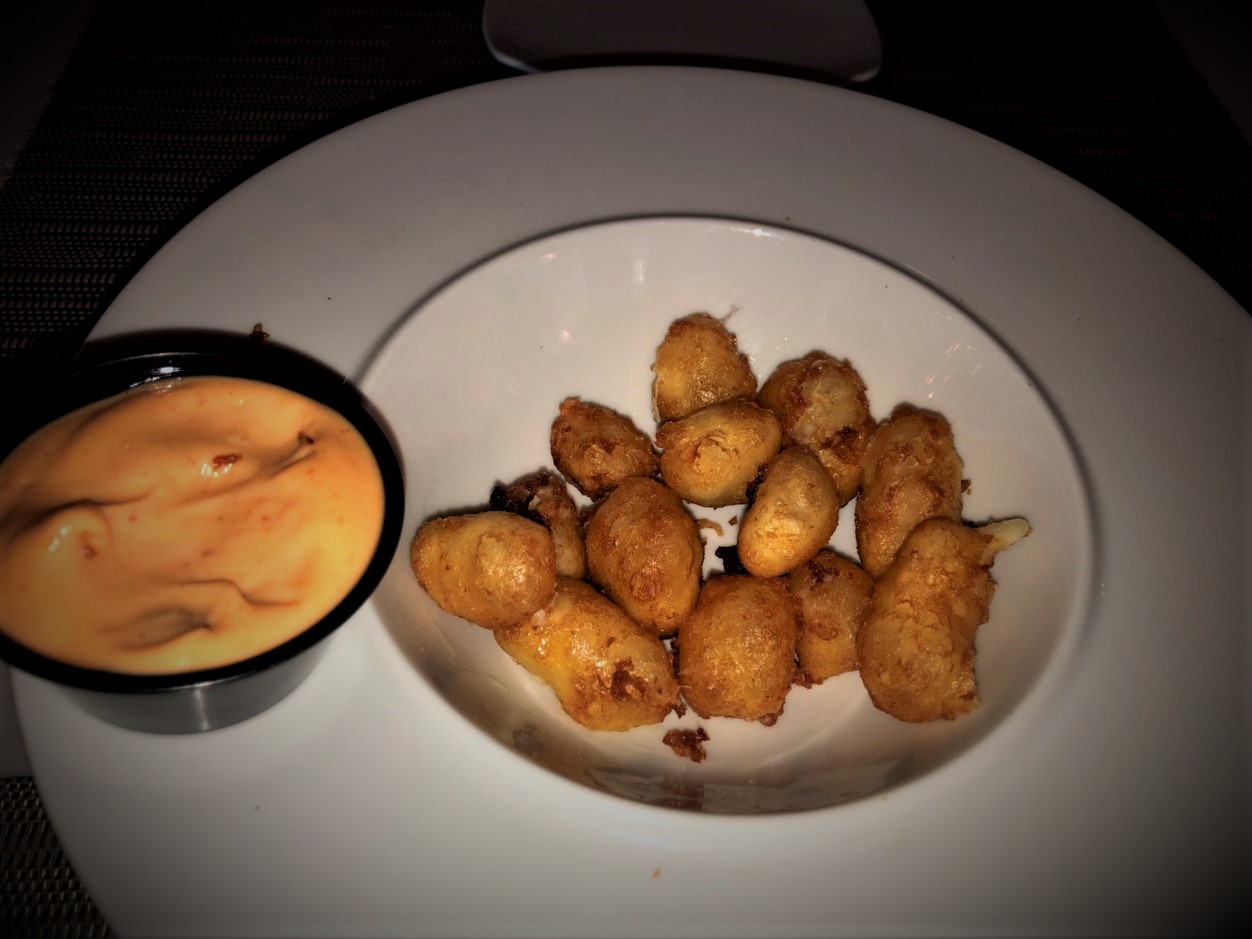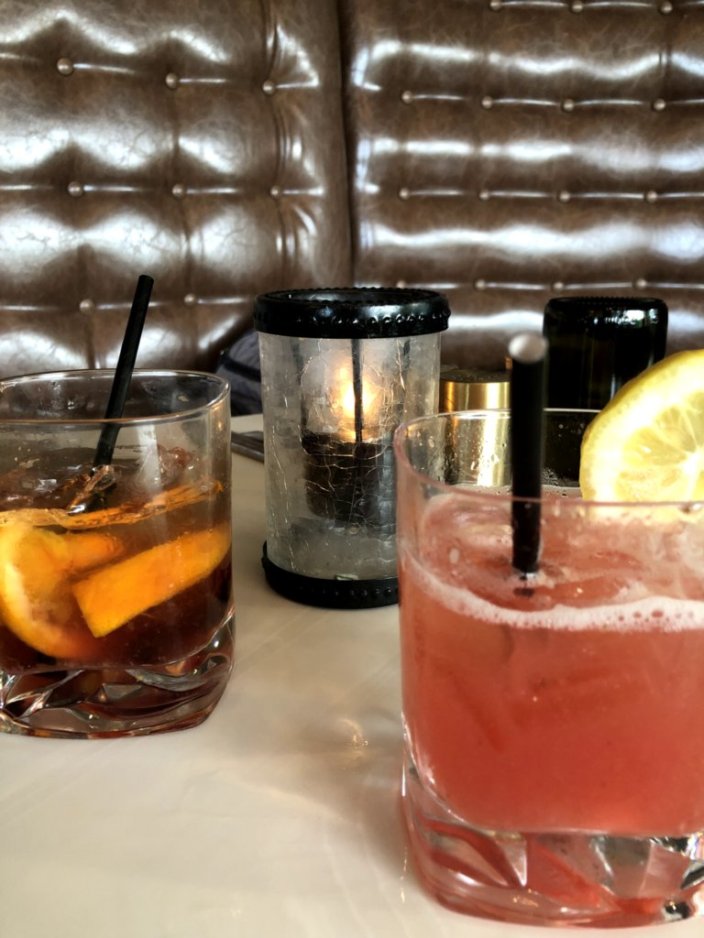 There are a couple of other restaurants that we've visited in Lake Geneva over the years that are worth a try and many are very family friendly. When downtown we loved sitting outside at "Popeyes on Lake Geneva", for a quick snack and walking by all the cute shops on their main drag. Here are a few more of some great family friendly options.
What to Do:
After our dinner we did what mommy and daddy love to do, have a drink and listen to live music! The Ridge has this great outdoor bar area with a fire pit and a live cover band on weekends. We loved giving our daughter some time on the grass after a long cold winter and jamming out to some of our favorite tunes.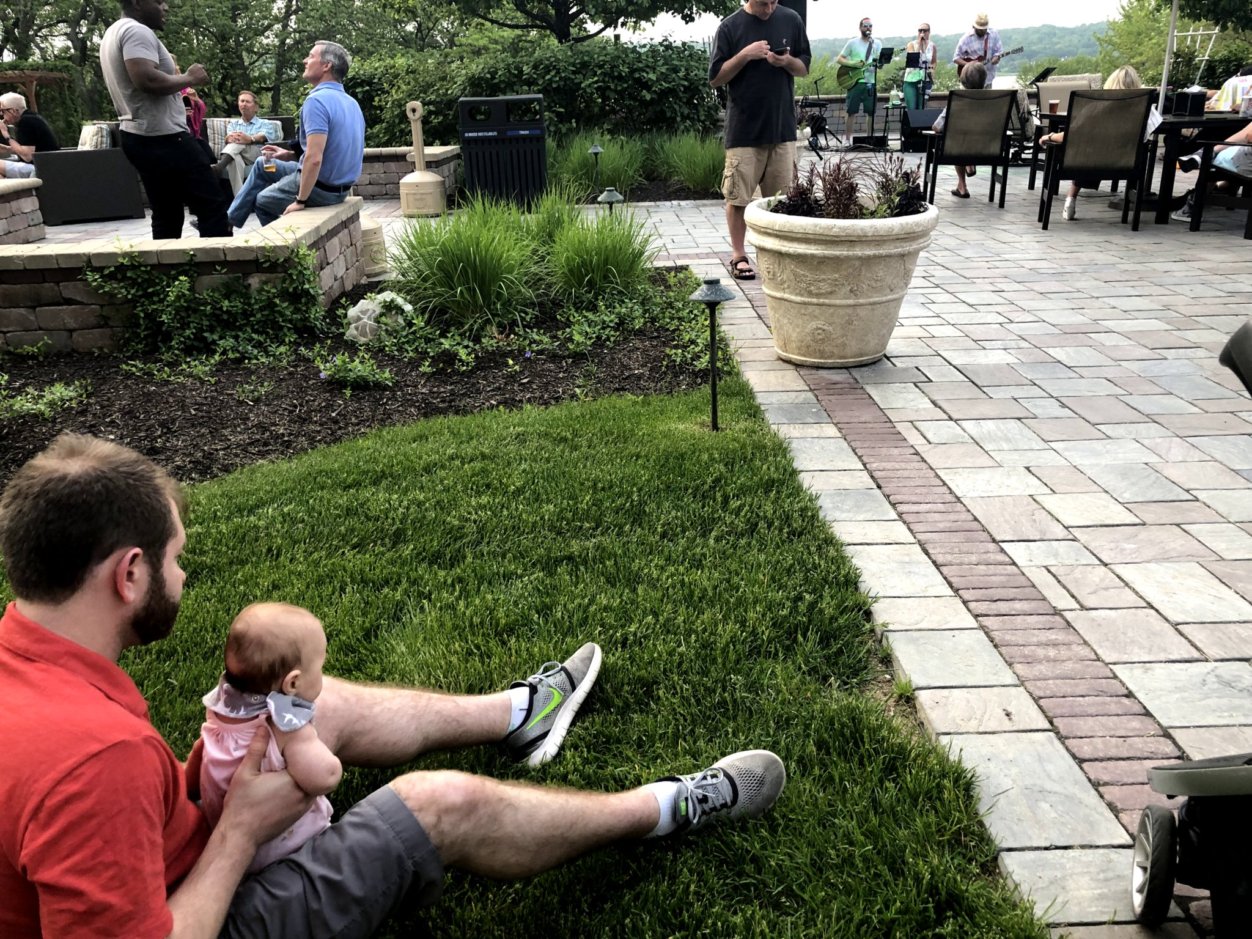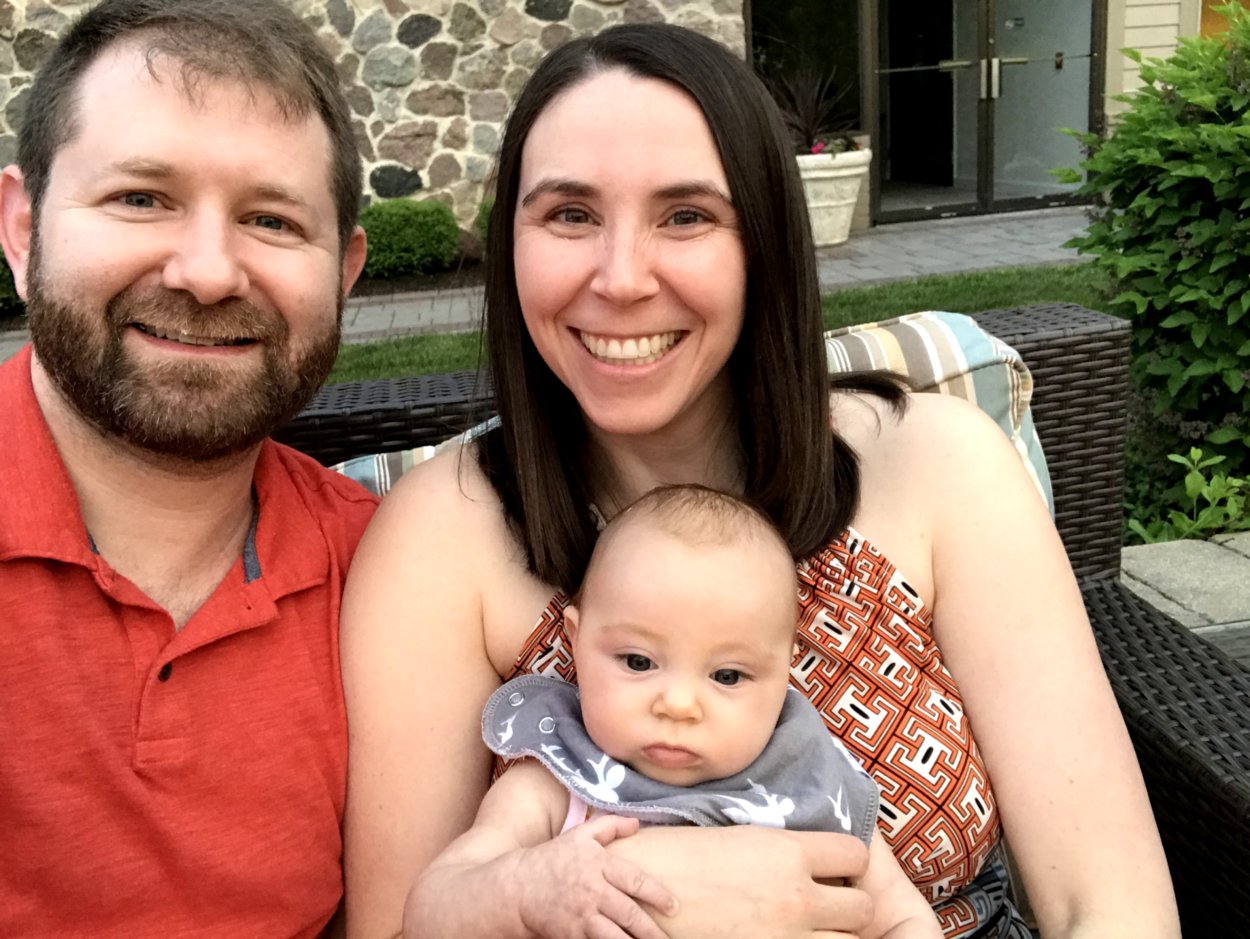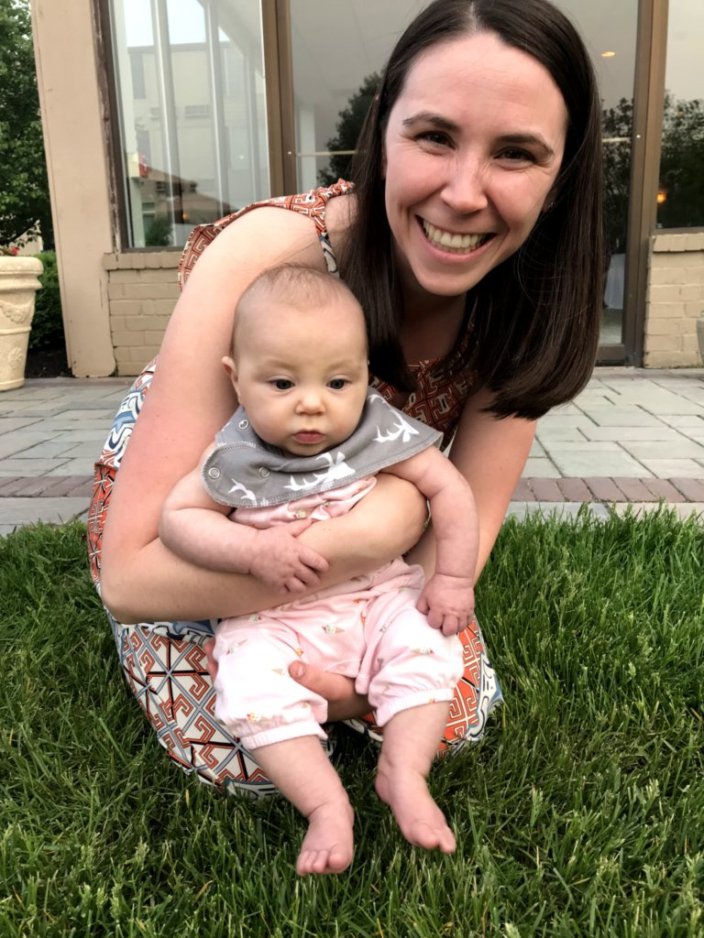 Lake Geneva provides many family friendly activities both downtown and in nearby neighboring areas. Walking up and down the main drag of Lake Geneva will buy you an hour or two with young kids popping in and out of the cute little shops. We stopped in one store called The Cornerstone which had so many cute items, I tried my best but couldn't leave without getting a lake onesie.
These are a few other shops worth stopping into:
We also took a fantastic boat ride which was perfect for a little one as it was big enough to bring a stroller on board and a concise one-hour ride we could plan her schedule around. It's worth noting that the boat horn and loud speakers can be a little loud for small children and babies, so we'd recommend bringing those little headphone/earmuffs. We went with the Cruise Lake Geneva which had a great tour guide telling us all about the history behind the mega mansions surrounding the lake shore. It was really cool to see all these homes from the lake and grasp how massive some of these compounds truly are. You can even walk around the entire lake, but a few things are important to note – no strollers allowed, you must stay on the path and if you want to walk the entirety of the lake it will take you around 8-10 hours!
The Ridge also has a marina, from which Clearwater Outdoor rents one and two-person kayaks and stand-up paddleboards which is a fun outdoor option for older kids or adults! Nearby, Geneva National Resort & Club offers drop-in junior golf clinics from May-Labor Day for children ages five and up on Friday nights and Saturday mornings.
The concierge at the Ridge said if we want to try something different, we should check out a town nearby, Williams Bay. Here in this great little town, we checked out the lake, beach and had a great lunch at the Green Grocer & Deli, but ran out of time for a stop at an ice cream shop recommended called Dip in the Bay. Hopefully next time!
There are many other great family friendly stops we wish we had time for, but now have something to look forward to on our next visit to the Lake Geneva area. Below are more recommendations for the whole family to enjoy!
**The Ridge Resort hosted our family for a complimentary night stay to help facilitate this article. All opinions are my own.
Cover photo courtesy of Matt Mason Photography.